Eliminating Builders Waste in Harringay with the Best Builders Waste Disposal Company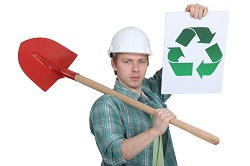 If you want a simple and easy way of handling builders waste disposal in Harringay, contact Rubbish Removal Harringay today on 020 8396 7238. Building work can occur for many reasons at both your home and workplace. You may be improving the building by reinforcing its existing features or adding new ones. You may have to fix certain aspects of your abode or want to rework an entire section. A lot of work and stress can come up when the work is going on bit once it's done, you want to be able to enjoy your new improvements. This can be sullied though by the presence of debris, packaging, used items, materials and more. You can be left with all of this and it needs to be removed, as otherwise you will be left with an unclean office or house.

We are a firm based in the N4 and N8 areas of London and can assist with all your builders waste collection needs. We will send our staff to your address and they will sort, shift and transport all of your rubbish away. They will make sure everything is disposed of and gone from your life for good. With us handling the job, you don't have to worry about the hard work involved and are guaranteed to have a safe and swift builders waste disposal.
We Can Make Harringay Builders Waste Disposal a Simple Process

Our services cover every aspect of builders waste removal in Harringay N4. Our staff will start by helping you sort the junk and working out what to do with it. They will bring bags to place items in and have tools available to break up items if necessary. Our construction clearance team can carry large goods with ease, so they can get heavy and unwieldy objects out of the building safely. The vehicles we use are suited for transporting junk, so we can easily take everything from your property and to disposal sites in N4.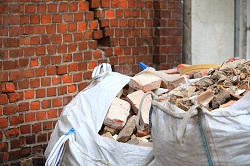 The staff who will come to your address in the N8 region are all trained professionals. Each member of our builders clearance team will be able to help you with everything. They will sort, shift and transport goods away, always taking care to do things safely. They will be careful when operating in your home or office, so that no injuries, accidents or breakages occur. They will know what to do with all your builders waste, so that it is removed and destroyed properly. They are flexible so they can work whenever you need and we are capable of sending as many staff members as required for your building site clearance.
Hire Our Builders Waste Disposal Specialists and Your Waste will Be Dispose of Safely in Harringay N4
When we handle with your construction clearance, we will take all measures necessary to ensure that the items are destroyed, recycled, stored, etc. correctly. We will never dump items to unregulated sites and instead will take all steps to guarantee that everything is done legally and safely. We work with local sites and businesses to dispose of goods correctly and in ways that never harm the environment. We can discuss these procedures and any queries you may have if you call 020 8396 7238 now.

Our builders waste disposal services will be just what you need in Harringay because of the quotes we offer. Our estimates cost nothing and need no commitment, so there is no risk in requesting one. We will go through all of our builders clearance services with you and then you can pick the ones most applicable to your needs. You will only be charged for the work we do because we don't make you choose from rigid package deals. Rubbish Removal Harringay can handle with all manner of builders waste removal N4 so call 020 8396 7238 today for your free estimate.